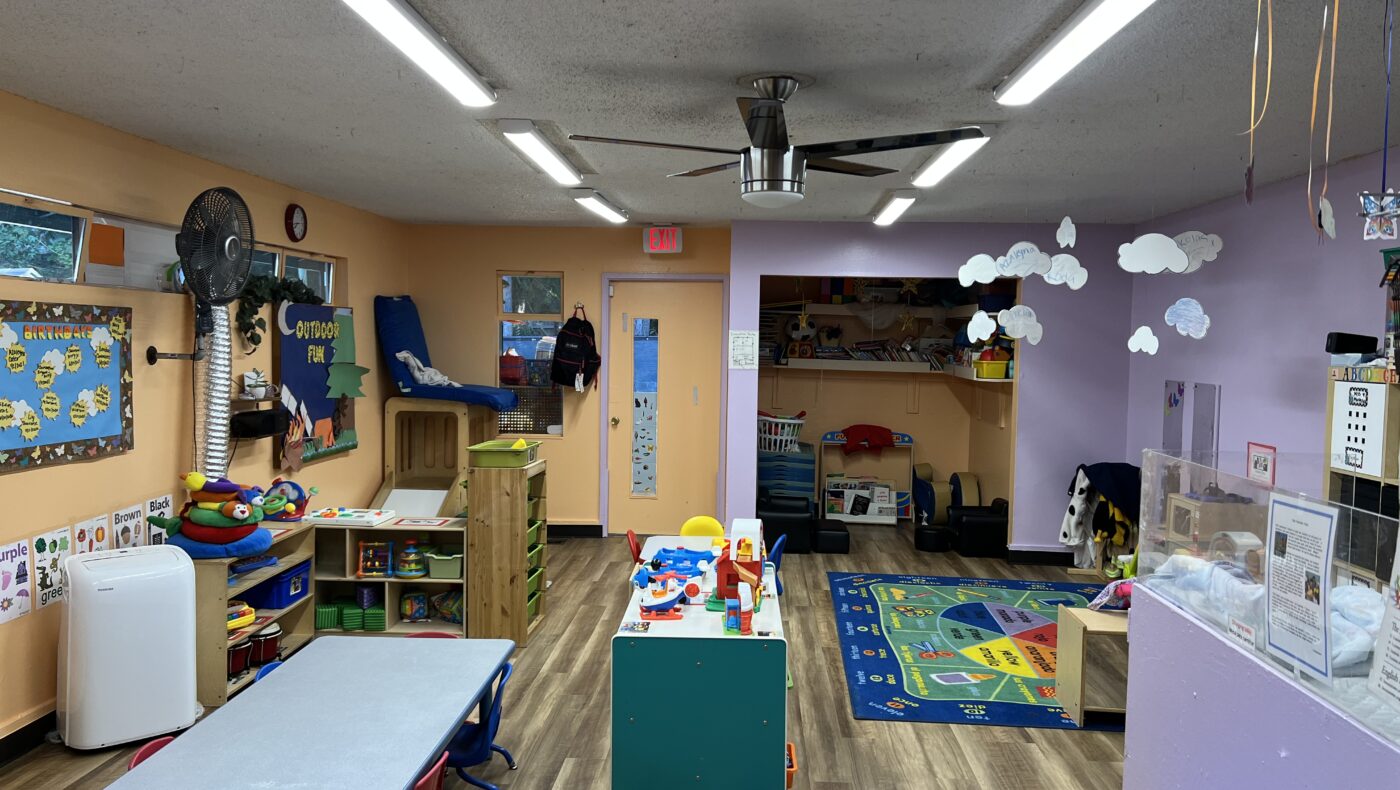 Staff plans, prepares and implements daily activities planned to support the developmental needs and interest of the children. The understanding of cultural relevancy and anti-bias curriculum is an important part of the program. Training is provided to help staff learn how to plan developmentally appropriate and culturally relevant activities.
What you will find in our Toddler 1-2 programs.
Separate play areas. Play spaces are organized by interest areas. For example, there are areas with materials for quiet play and more active play. Toddlers can play alone or in small groups.
Secure open spaces (both indoors and outdoors). Children have many opportunities for active play. The play equipment is safe and challenging for toddlers.
Personal touches. There are objects in the room that are familiar to each child, like family photographs and children's artwork. These are placed low enough for toddlers to see.
Simple, interesting materials. Toddlers use their senses to explore materials—objects to bang and make noises with, sand to scoop, and playdough to squeeze.
Child-size furniture. Chairs, tables, and shelves are sturdy, safe, and the right size for children so they can be more independent.
Diverse books. Teachers read simple stories to children and provide sturdy board books for toddlers to look at. The books reflect the children's languages, cultures, and families.
To enroll your child, please visit our center for a tour, orientation, and Brightwheel enrollment instructions.