Welcome to From Roots to Wings Early Learning Center!
We are excited to announce that we are seeking passionate and dedicated individuals to join our team as full-time/part-time Teacher/Teacher's Assistants. At our center, we strive to make a positive difference in the lives of children by providing them with a nurturing and stimulating environment.
As a Teacher/Teacher's Assistant, you will be responsible for implementing an age-appropriate curriculum, supervising children from 12 months to 12 years of age, and maintaining safety and health standards. We are looking for individuals who are creative, dependable, patient, and loving, and who can interact well with children, parents, and staff.
We require a High School diploma or GED, CPR and First Aid Training, and 30 Hours Stars training. A CDA or Early Childhood Education degree is preferred, and ongoing training is expected. Candidates should be able to lift up to 50 lbs.
Located in Burien, WA, our center offers a competitive salary based on education and experience, as well as optional medical and dental insurance, life insurance, a 401K plan, paid vacation after one-year, paid holidays after six months, and sick leave.
If you are enthusiastic about working with children and making a difference in their lives, we encourage you to apply to join our team at From Roots to Wings Early Learning Center.
To complete the application, follow the instructions below:
1. Click the "Online Application Apply Now" button at the bottom of this page.

2. Enter your full name and email address in the boxes. Then click "Get Started".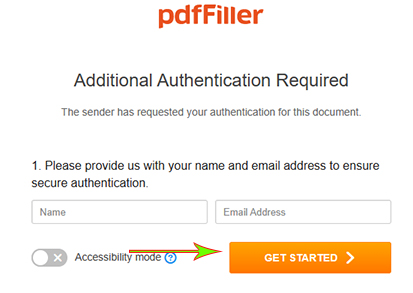 3. READ the "Electronic Record and Signature Disclosure" then click "I Consent" button.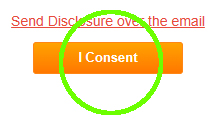 4. Check the box next to "Got It" then click "Let's Go".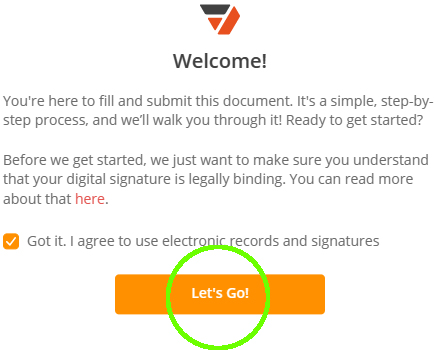 5. Fill in the application completely and click "DONE" at the bottom of the application.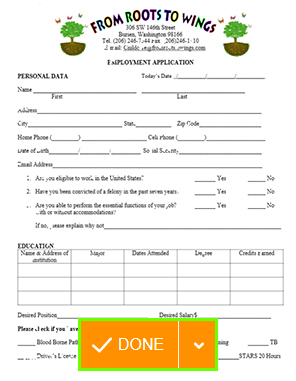 6. Make sure you read over the application for any errors. If everything is ok the click "Yes, It's good to go".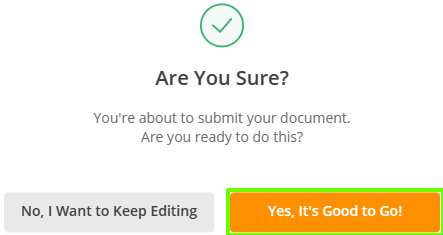 7. CLICK "DOWNLOAD DOCUMENT" YOUR COMPLETED APPLICATION ONTO YOUR COMPUTER. YOU ALSO CAN EMAIL YOURSELF A COPY.